soft annealed black iron binding wire
Binding wire, also known as tie wire or tying wire, commonly used in daily packing, in industrial and construction fields. 0.71mm, 0.8mm, 1.0mm, 1.2mm, 1.6mm, 2.0mm are the main wire diameters for bundling uses. Especially 0.71mm and 0.8mm. Materials are annealed and galvanized.
Processing
The annealed wire is cut, bending, or winding into various binding wire forms.
Finished Forms: Pre-cut wire, small coiled wire, U-shaped wire, big coiled, loop end wire.
Major Products ( Classified according to wire sizes and packing forms)
Binding wires are mainly exported to the Netherlands, the United Kingdom, Canada, Saudi Arabia, New Zealand, Thailand, Singapore and Italy, Australia and other countries.
Popular Gauges: 16 Gauge, 18 Gauge, 20 Gauge, 21 Gauge, 22 Gauge
Twisted soft annealed black iron binding wire
18 gauge soft binding black annealed twisted double iron wire
18 gauge 2kg coil black annealed binding wire
16 Gauge binding wire,
for mooring of reinforced concrete structures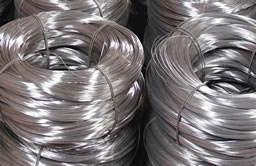 Soft Annealed Bundling Wire
Tensile strength of up 40 Kgf/mm2
Quality: Black soft annealed
Gauge: BWG16
Packing: 1kg - 50kg /roll
each bundle plastic wrap and 10 bundles togather covered in hansen cloth.
G18 Black Annealed Wire 1.206mm in Precut Length
G18 black annealed wire in cut length
Tensile strength: >=350n/mm2
Yield strength: 220-230 n/mm2
Precut length: 850mm
Completed with mill's test certtificate for black annealed wire
G18 Black Annealed Wire 1.206mm in 500mm Precut Length
G18 black annealed wire
Tensile strength: >=350n/mm2
Yield strength: 220-230 n/mm2
Precut length: 500mm
Completed with mill's test certtificate for black annealed wire
Bwg 21 black iron binding wire

Quality: Black annealed
Form: Straight cut iron wire
Size in mm: 0.6-1.5mm
Cut to size for easy tying
Binding Wire Specifications
Annealed Steel Binding Wire shall comply with the following specifications:
Material: Low-carbon, hot rolled steel, pickled and annealed
Tensile strength:
42kgf/mm2   = 412 N/mm2
Yield point:
26 Kgf/mm2 = 255 N/mm2
Minimum elongation:
26%
Diameter:
from 5.5 to 8 mm
Diameter tolerance:
 ± 0.3 mm
Chemical Composition
ELEMENT FRACTION OF TOTAL MASS  (%) 
| | | | | | | | | | |
| --- | --- | --- | --- | --- | --- | --- | --- | --- | --- |
| C | Mn | Si | P | S | Cu | Sn | Cr | Ni | Mo |
| 0,06 - 0,08 | 0,35 - 0,45 | max 0,10 | max 0,03 | max 0,025 | max 0,25 | max 0,03 | max 0,20 | max 0,20 | max 0,03 |
For more type? Go to our Galvanized Binding Wire